What is Agricultural Land?
Agricultural land typically allows for raising livestock and growing and harvesting crops. In many cases, agricultural land allows for typical residential uses, like building a single-family home. Usually, agricultural land is relatively flexible, and most parcels of vacant, rural land fall into this category. Agricultural lands typically have a variety of properties, including:
Farms
For zoning purposes, farms get defines as land used to rearing animals and growing crops for a profit. There are endless types of farms, like crop, fish, dairy, poultry, and meat farms. No matter the type of farm, the farmers make, raise, or grow these products to sell for economic gain. These landowners rely on their farms to survive.
Ranches
Ranches are places where livestock gets grazed and raised to produce meat and other animal products. Ranchers typically raise animals in range conditions, like a cattle ranch. They also herd livestock to help them graze more efficiently. Like farmers, ranchers raise these animals as a primary way to get income, and they rely on their ranches for their livelihood.
Homesteads
Homesteads typically combine many of the same uses as ranches and farms; however, the term homestead refers to the owner's house and its surrounding land and is usually owned by a family. If you're thinking about purchasing agricultural property to live off the land, homesteading is likely your best bet. Unlike farmers, homesteaders usually want to create a self-sustaining lifestyle by living off what they can produce on the land.
Hobby farms
Agricultural land also gets used for hobby farms. Unlike regular farms, these ones are for recreation or pleasure. They don't make a living from their farm (most of the time) as farmers do, but they still use the land for an agricultural purpose.
Related: Agricultural Land: What Structures Can You Build?
What to Understand About Agricultural Land
Here are some crucial issues to understand before you buy agriculturally zoned land to build a house on:
Zoning and Tax Laws, Water Rights, and Covenants
Buying agricultural land to build a home on is different than doing so in other residential areas. You (and your real estate agent) should be familiar with farmland and things like soil makeup and water rights. Water access and rights can be a dealbreaker if you are planning on farming the land.
Agricultural zoning is intended to protect farming activities and farmland from non-farm uses, and it conserves and protects open land uses to foster growth in rural areas and prevent conflicts from urban agricultural land.
However, this doesn't mean that all agricultural land is limited to farm use. Properties like churches, utilities, schools, hospitals, offices, feed stores, kennels, etc., are often allowed to inhabit agricultural land. But, if you're buying agriculturally zoned land to build a house on, you have to be comfortable living next to farms that might raise livestock.
It's also crucial to know what the tax status of the land is — exclusive farm use might put you into a lower tax bracket, as long as the previous owner didn't lose the farm tax status.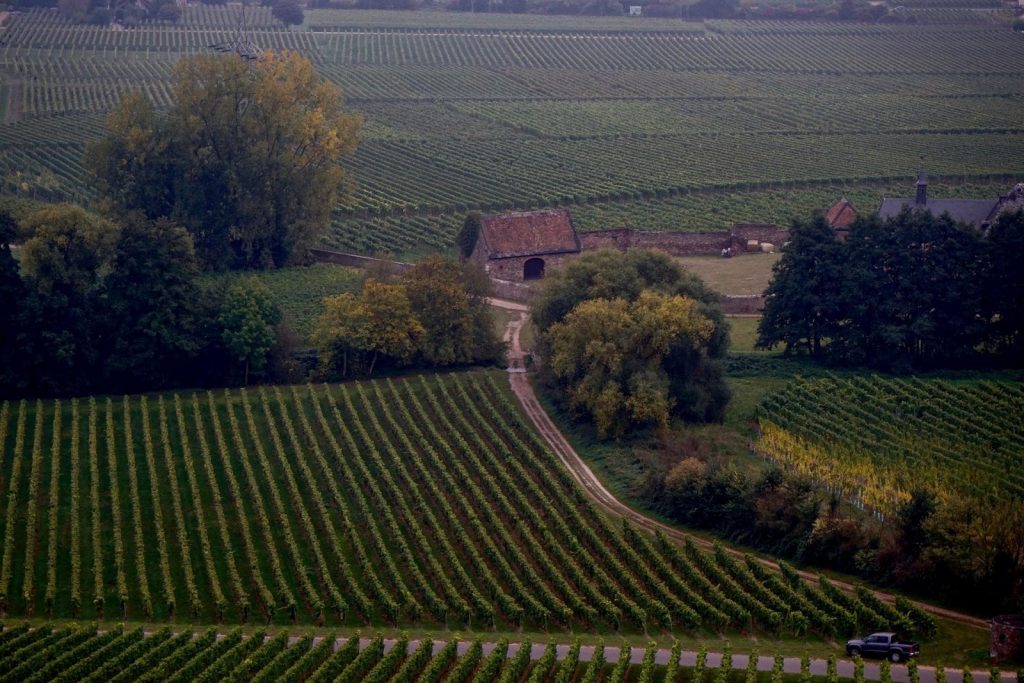 Flood Zones
Being in a flood zone isn't that bad of a thing for a farm; the rich deposits left behind by flooded rives actually enrich the soil. But, if there are buildings or other structures on the land, it's a different story. If you purchase agricultural land to build a house on and it's in a flood zone, you'll likely be required to buy flood insurance to get a loan, which can be extremely expensive depending on the land.
Zoning Isn't Constant
Anyone with farmland knows that zoning isn't constant, but change is. For example, you may start by raising chickens but end up raising other livestock instead. That's fine if you bought the right property to start with, but zoning restrictions may end up having more restrictions for your changed activities– make sure that you know exactly what your property is zoned for. 
Related: What You Need to Know Before Making a Land Offer
Building a House on Agricultural Land
When constructing buildings on agricultural land, there is a difference between a building or two to support your farm (like a home or barn) and building houses to sell or rent for residential use. The number of and function of the house you want to build means the difference between getting your building approved or not– if you can prove that the building is for farming purposes (like living on-site to tend to crops or livestock), you'll likely get permission to build your house on agricultural land.
At first glance, building a house on agricultural land isn't much different than building one anywhere else, but there are some special considerations when building on agricultural land. Here are five steps to take when building a house on land zoned for agriculture:
Contact your local planning department to see if you will require a zoning change to build a residential home on your land. If you do have to get it rezoned, there may be hefty fees involved.
Find out how to supply water for your new home; agricultural land often is far from rural or city water supplies. If that's the case, a well might be your best option, but if the groundwater is unpredictable or scarce, you might have to look at other options.
Find the distance between the nearest road and the site you want to build on. Doing so lets you get more accurate estimates for things like power lines, phone lines, driveways, etc.
Get in touch with your building inspector or planning department to initiate a building permit process. Building a house on agricultural land can require more information like runoff control, erosion control measures, and soil tests for a septic system to get approved.
Install your utilities, driveway, and any other things that your contractor is going to need to access the building site and proceed with the construction process.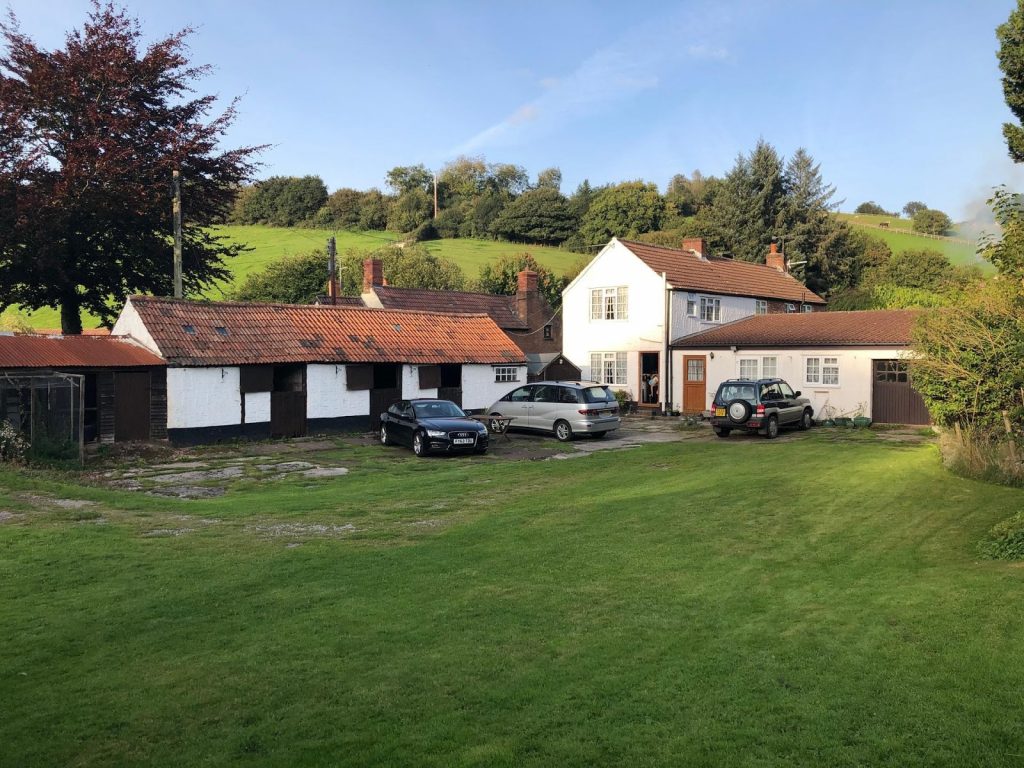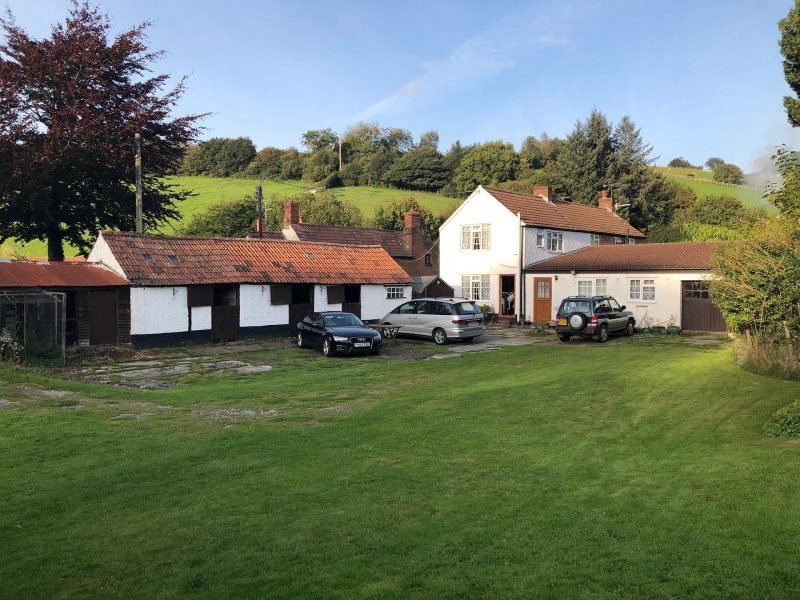 How is your land zoned? Get a detailed zoning report from Millman National Land Services today!
Related: Different Types of Zoning