There's no doubt that commercial property is a significant investment, especially if it involves a commercial building. But before any large purchases can be made, it's vital for the soon-to-be-buyer (or seller) to know the importance of having the commercial property inspected. So it's going to need to have an inspection and then be reported. This way, you can count on information that will help you make a properly informed decision on whether this property should be purchased. So, what all does a commercial building inspection entail?
Well, you can count on this inspection highlighting the condition of the property (something that a layer of paint can't hide) and all the required cost to repair it. But one central question that entails is what inspectors are looking for during these major inspections? So, whether you're interested in selling your commercial property or looking to revolutionize your business through commercial property, here is everything you need to know about commercial property inspections.
Related: What is a Title Commitment?
What Is a Commercial Property Inspection?
A commercial building inspection is when a professional inspector evaluates a property dedicated to commercial use — one that drives profit (or intends to) from its operations or rental fees.
A commercial property inspection aims to determine if the property has any structural or otherwise issues. And while inspections should happen regularly, they are most common during the process of buying or selling a commercial building.
Commercial building inspections help ensure that the commercial property you want to buy doesn't have any underlying problems that would cause it to be a poor investment.
These inspections aim to reveal a property's true condition — not just what you can see — and reveal the expected costs for maintenance and remedial work.
What Buildings Constitute Commercial Property?
We generally divide commercial property buildings into five categories:
Office buildings

Restaurants and retail buildings

Multi-family dwellings

Commercial land

Miscellaneous
Common commercial buildings that you'll want to get an inspection for include:
Condominiums

Factories

Hotels

Manufacturing facilities

Medical offices

Multi-family housing

Office suites

For-profit residential units

Restaurants

Shopping centers

Storage facilities

Warehouses 
An In-Depth Look at Commercial Property Inspections
Purchasing commercial property is expensive; a professional property inspection will look for the following to help ensure you make a sound investment:
1. The Building's Exterior
Inspecting a commercial building's exterior means more than looking at its outer walls; a thorough inspection includes structures, landscaping, parking lots, roofing condition, etc.
Your inspector will determine if the building is structurally sound and make note of any necessary repairs and their costs.
l inspector will work with construction contractors, code inspectors, roofing experts, and other SMEs to fully understand the building's exterior health.
2. The Building's Interior
Next, your inspector will check the building's interior for safety-related hazards and ensure everything meets local building codes.
They'll check the floors, walls, offices, bathrooms, kitchen spaces, and other similar areas.
This part of the inspection will highlight the need for necessary interior renovations to keep the building up to code.
3. The Building's Major Systems
Almost every commercial building has five common systems: Mechanical, heating, electrical, plumbing, and air. 
Inspectors will inspect those systems, ensuring they are in excellent working condition. And if they aren't, they'll be able to estimate the repair cost for you in their report.
Additionally, your inspector will check fire safety systems, sprinkler systems, building alarms, etc.
4. The Building's Documentation
Finally, your commercial property inspector will review various documents during their inspection. These documents include the following:
Appraisals

Citations

Building plans

Construction permits

Floor plans

Land surveys

Maintenance records

Fire safety system records

Evacuation plans

Certificates of occupancy

Environmental studies
Looking over these records can give you a better idea of the costs of owning the building by helping you determine the property's actual value.
You'll find all these reviews in the inspector's PCR mentioned above.
Who performs a commercial building inspection?
Inspectors are typically certified professionals who are qualified to perform commercial building inspections. The inspector's job is to identify the defects in the building and provide a report which will include recommendations for repairs. This inspection is performed when a company wants to buy, rent or lease a property or when they want to make sure that their property is in good condition.
Zoning Ordinances for property inspection shouldn't be skipped out on either. Zoning Ordinances are typically used to regulate the property's use and make sure it meets specific safety standards. Zoning ordinances for property inspection vary by state, but these ordinances often include requirements for water and waste disposal, sewage, drainage, and environmental features such as weedy or polluted areas.
If you need some help with that, Millman National Land Services could be the perfect option.
What Happens During a Commercial Building Inspection?
On inspection day, you can expect the inspector to walk through your property while taking photographs. They will visually inspect the interior and exterior property and review the documentation associated with the building.
Ultimately, the inspector looks to uncover any critical issues, structural deficiencies, safety hazards, fire hazards, etc.
They'll look into every aspect of the commercial property, including utilities, landscaping, roofing, HVAC equipment, electrical systems, and plumbing.
What to Consider Before Property Inspection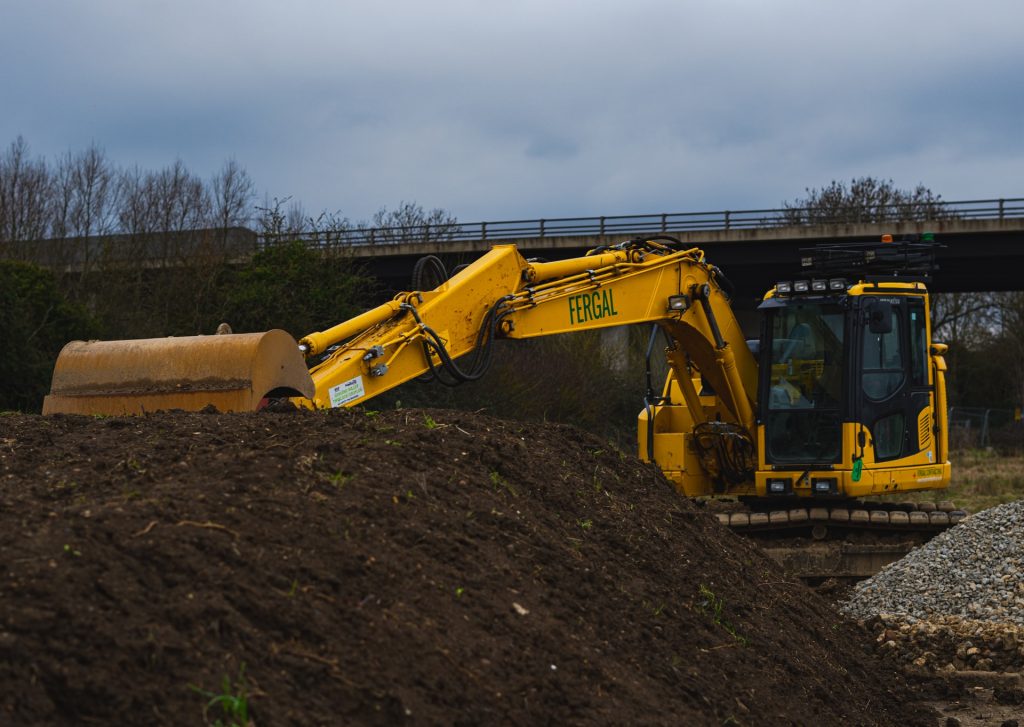 The inspection is an essential part of the process. The inspector will be looking for things that are not up to code then. This could immediately equate to you throwing money away and potentially having a piece of property that will be too expensive to fix up. There's also the possibility that the building is breaking zoning laws (but this is very rare). 
Finally, you'll need to think about who will pay for this. Sometimes, the interested buyer will arrange and pay for the property inspection; other times, it will be the seller. Make sure it's clear who will be organizing and paying for this. The seller of the commercial property is going to need to prepare.
Considering investing in commercial real estate? Let us help! We offer a variety of services, such as Land Surveying Solutions, to help you navigate this process.
Preparing for Your Commercial Property Inspection
A commercial real estate inspection can be complicated, but it is necessary for all commercial properties. Below are some tips to help you prepare for your inspection:
Make sure that the inspector has

access to any areas of the building they need to inspect

Give them a list of any existing problems or concerns you have about the building

Permit them to take pictures if needed

Ensure that you have all the needed documents for the building before the inspection begins.
While the process itself can be lengthy, the faster the inspection is out of the way, the better for you to know the actual value of the commercial property itself.
Related: Everything You Need to Know About Land Use Planning
The Process of A Commercial Property Inspector
Commercial property inspectors are responsible for assessing the physical condition, including its structural integrity, environmental hazards, and safety issues. They also need to inspect all systems in the building, such as plumbing, electrical wiring, heating, and cooling systems, fire protection systems, and potential safety hazards. 
But also the small things that need repair, the condition of the interior & exterior, and the need to identify environmental hazards from mold, asbestos, or even lead paint. They're going to evaluate every nook and cranny; if you want to raise the value as much as possible of the property itself, understand that it will take more than sprucing it up for the value to rise.
What are the Steps in Conducting a Commercial Property Inspection?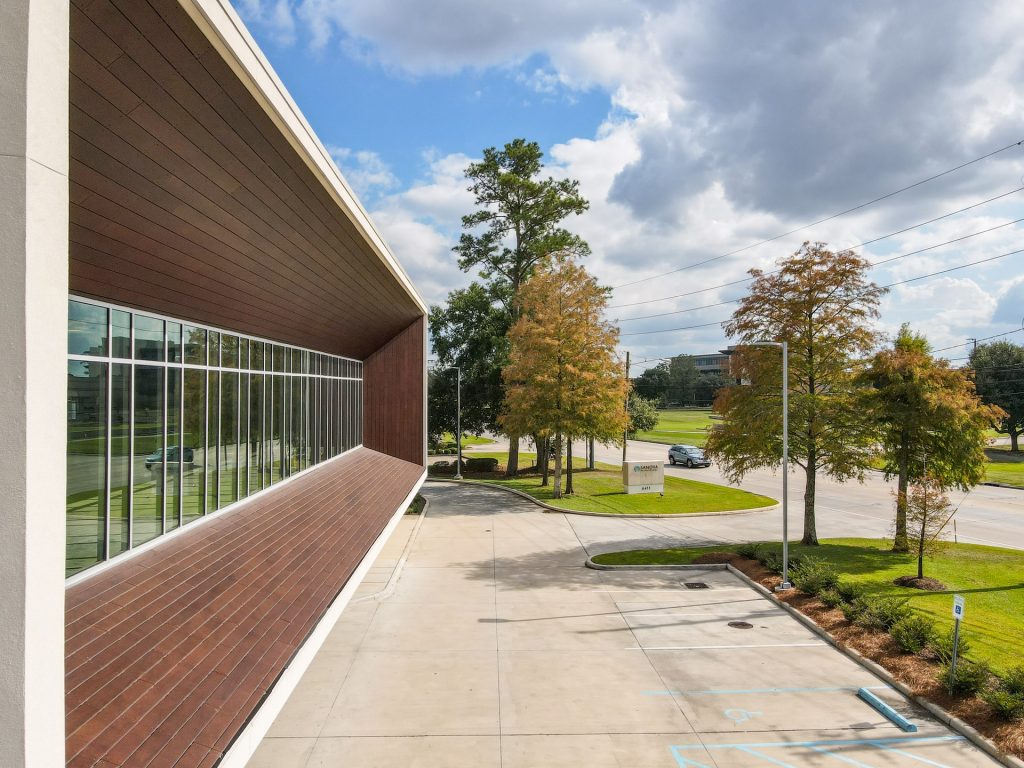 For anybody who is entirely new to this process, it's completely understandable to want some help, such as getting a solid understanding of the steps included in the commercial property inspection. You can get a general idea of the inspector's process with these steps:
Enter the building and greet the occupant.

Check for fire hazards and report any findings.

Check for hazardous materials such as asbestos, lead paint, or mold (if applicable).

Inspect the building's

structural integrity

by checking for cracks in walls, ceilings, floors, and foundations; looking for signs of water damage; examining window and door frames; testing doors to make sure they are secure, and examining any visible electrical wiring or plumbing fixtures to check for safety hazards.

Inspect the building's mechanical systems such as heating/air conditioning units, refrigerators/freezers, dishwashers/microwaves, ovens, HVAC, etc., noting any problems with their operation or maintenance issues with their condition (e.g., appliances)
At the end of all this, the inspector's findings will then be complicated to the PCR, otherwise known as the property condition report. The PCR report will feature photos and written evidence of the inspector's findings. This is also going to include any recommendations stated by the inspector too. 
Related: How Much is an Acre of Land?
This can include tests from a specialist, recommendations, and other corrective actions that the inspector believes would be best.  Usually, the PCR will have a ballpark estimate of repairs that may be needed. This report also has other significance. It's going to be what advises the company or individual whether this property is worth the investment.
Whether you're about to be a first-time buyer or you're needing to sell your property, Millman Land has got you covered. Get in contact with us today to find out more about what we can do for you!
Do You Need a Commercial Property or Building Inspection?
If you plan on purchasing a commercial building for your business or as an investment, getting a professional inspection is a crucial part of the process.
Without a commercial property inspection, you might think buying a certain building is a good deal but later find out that there are some serious problems with the property that will cost you thousands or more to fix.
A commercial building inspection can catch issues from poor workmanship, building code violations, and more.
Having a professional inspect a commercial property before purchasing it can benefit you by:
Giving you the upper hand when negotiating with the seller

Allowing you to ask the seller for repairs before purchasing the property

Providing you with an accurate understanding of the property's value

Gaining a full view of the building's features

Helping protect your investment
How to Get Started on Commercial Property Inspection as Soon as Possible?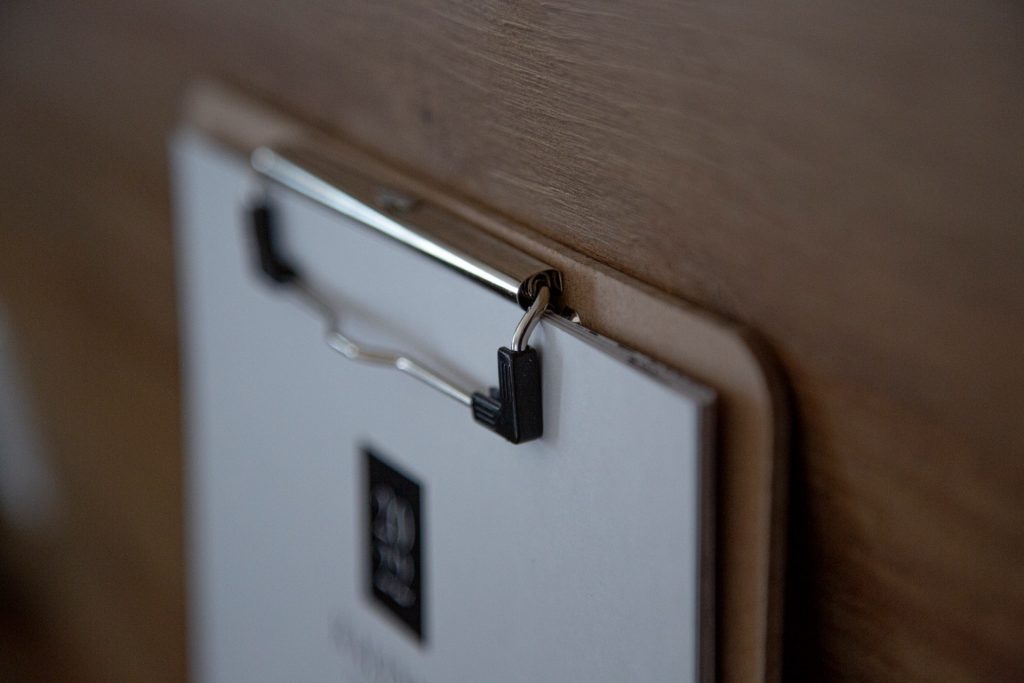 The faster you can report your commercial property inspection results, the better. Millman Land National Land Services is hands-down going to be your best bet. They help out by instantly connecting you with jurisdictions nationwide. In addition, you'll find that they have the best connections with experienced staff members such as title examiners, inspectors, attorneys, researchers, surveyors, urban planners, or anything else you'll need regarding zoning needs. Millman Land has it all!