Commercial real estate investing (CRE) can be a great way for investors to build wealth. If you're new to real estate investing — or are transitioning from residential real estate investing — this guide will break down how to get started.
Related: Buying Land for Commercial Use? Read This.
Know the Types of Commercial Real Estate
Before we discuss how to start investing in commercial real estate, let's look into the types of commercial properties. While they serve a broad range of purposes, we generally group commercial real estate into five categories:
1. Retail
Retail buildings are a popular type of commercial real estate for investors. These properties can range from community retail centers to strip malls to restaurants and banks. They're often located in urban areas and can be anywhere from 5,000 sq. feet to 350,000 sq. feet, depending on the building.
2. Multi-family
Multi-family properties — high-rise condos, apartment complexes, etc. — are any buildings with multiple units. However, to be considered a commercial property, a multi-family property must have at least five units.
Many residential real estate investors get started with commercial properties by expanding into these larger multi-family buildings. The downside to these properties is tenant turnover — lease terms are usually shorter than retail tenants.
3. Special Purpose
A special purpose commercial property is one with a specific use that you can't easily repurpose for another use. For example, schools, self-storage facilities, and car washes are all special-purpose properties. In addition, the tourism and leisure industries rely on special-purpose real estate — hotels, sports stadiums, amusement parks, airports, etc.
4. Office
Offices are the most common commercial real estate properties for investors and come in three categories:
Class A office buildings

are typically newly built or renovated buildings in areas with easy access to amenities. These properties are often managed by a real estate management company.
Class B properties

are usually older buildings that require some additional capital investment. While typically well-maintained, they likely require minor upgrades and repairs, making them popular among commercial real estate investors.
Class C offices

are typically invested in for redevelopment opportunities. They're likely in a less-than-ideal location and require major investments to improve infrastructure. They also have relatively high vacancy rates. While the initial investment is cheaper than other types, Class C properties require a lot of time, money, and effort to renovate.
5. Industrial
Industrial commercial properties range from manufacturing plants to warehouses; however, they're all generally geared towards the manufacturing industry with large spaces and docking availability. These commercial properties often lend themselves to investment opportunities.
Before You Invest: Do Your Due Diligence
In commercial real estate investing, performing your due diligence means inspecting every aspect of the purchase — the property, financing, seller, leases, easements, rent roll, etc.
Due diligence includes:
Gathering and organizing your documents

Investigating those documents

Analyzing finance options

Inspecting the property

Bringing in consultants

Speaking with engineers and architects

Dealing with any legal issues

Closing the deal
However, two of the most important aspects of due diligence are land surveys and zoning:
Commercial Real Estate Land Surveys
When purchasing or investing in commercial real estate property, ordering the right surveys is crucial before buying. Most commonly, this means ordering an ALTA survey.
ALTA surveys are detailed maps that show a property's existing improvements, utilities, boundaries (plus how they relate to the title), and more.
Having an ALTA survey performed is an essential part of due diligence to help prevent liabilities like encroachments, boundary line disputes, easements, etc. These surveys can also reveal the existence of any critical discrepancies that must get resolved to lower your risk of investment.
Need to perform an ALTA survey for the commercial property you plan to invest in? We've got you covered.
Related: Commercial Property Inspection Guide
Commercial Real Estate Zoning
Some areas are better suited for commercial real estate — mostly due to commercial zoning laws. Zoning means that local authorities have segmented their land into specific districts. Each district is governed by ordinances that dictate rules like what you can build, how you can use the property, etc.
The most common commercial real estate zones are:
Residential (multi-family and single-family homes)

Commercial (offices and retail buildings)

Industrial (production and manufacturing facilities)

Agricultural (farming-related activities)
Getting a zoning compliance report is crucial to understand the property's zoning requirements, certificate of occupancy, and verification from the municipality.
3 Steps for Successful Commercial Real Estate Investing
If there's only one answer to the question, "How do I invest in commercial real estate?" the answer is due diligence. If you want to start investing in CRE, follow these three tips:
1, Understand the Differences Between Commercial Real Estate
Unlike investing in residential real estate, the profit from commercial real estate relates to the property's usable square footage. 
In addition, commercial leases are usually longer, illustrating why commercial real estate investing has the potential to earn more income than residential real estate.
2. Reserve Your Cost Contingencies
Cost contingencies are there to cover your unexpected acquisition expenses. You need to budget for them to cover lost cash flow from renovations, early vacancies, rezoning costs, etc.
You might consider setting aside some capital reserve funds for unexpected expenses and building them into your operating budget.
By planning for these costs during the investment process, you can avoid some bad situations — cash reserves and cost contingencies are crucial for commercial real estate investing.
3. Avoid These Commercial Real Estate Investing Mistakes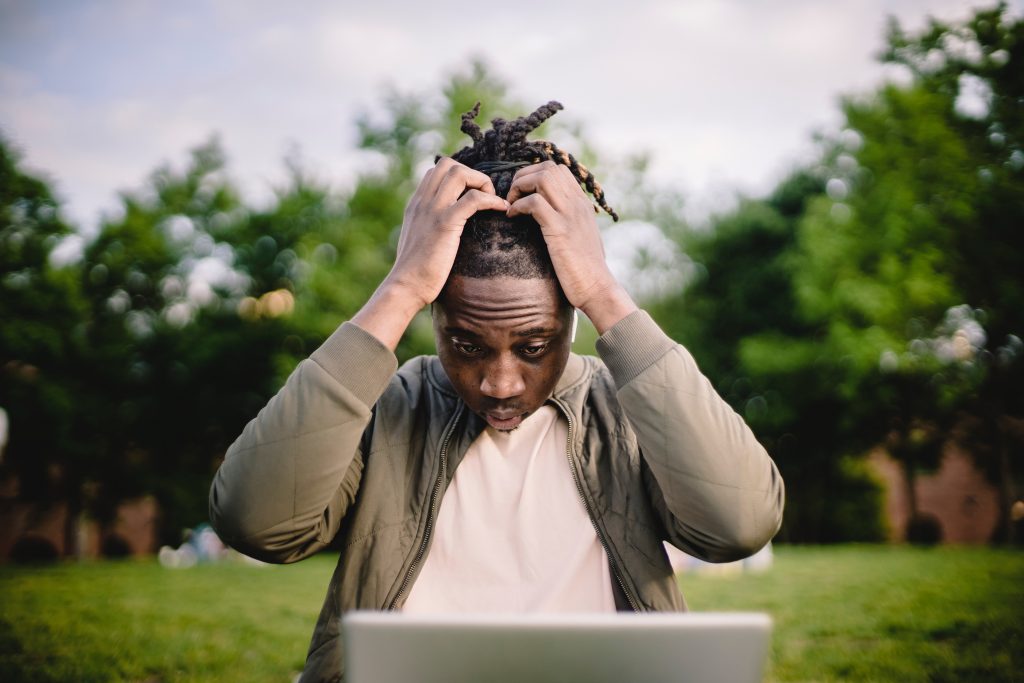 Mitigating your risks is the best way to ensure your commercial real estate investing goes well. Avoid these mistakes:
Neglecting due diligence:

Today's real estate market demands making decisive decisions; however, you can't ignore due diligence to close faster. Learn about the property, order surveys, and understand the zoning requirements.
Don't neglect your due diligence — get your surveys and zoning reports from our experts at Millman Land. Get in touch here.
Working alone:

Many new investors want to save by doing everything themselves. Don't make this mistake — working alongside the right team or partner can make a significant difference, particularly as you're starting out.
Inaccurate valuations:

Commercial real estate properties are unique — each asset has different variances. And not accounting for those variances can lead to improper valuations, likely resulting in financial losses. Be aware of what you're buying (and for how much) to get things right when you acquire the property.