Owning commercial property is a challenging task (and one that gets harder, according to recent homeownership studies). It requires you to be updated on several details that sometimes change at a moment's notice.
One of the most critical details of property ownership is defining boundaries. Boundaries come in the shape of fences, doors, and state lines, to name a few. What happens when you don't know what qualifies as a boundary or not? If you're unprepared, this question can put you in legal trouble. 
The property boundary survey is one way to draw clear lines in the sand so nobody is confused. We'll explore the most common question about boundary surveys below so you can face the future prepared.
What Is The Purpose Of a Boundary Survey?
Let's start off with the basic definition of a boundary survey (also known as a property boundary survey). This essential document is used to define the limits of your property legally: this is also called a parcel of land.
Before you begin owning and running a property, you need to define what belongs to who. You must take this essential step early to avoid legal difficulties that will cost all parties precious time and money. Once a boundary survey is completed and submitted, your surveyor can provide you with visual materials outlining your property.
Related: What Exactly Is a Phase 1 Environmental Site Assessment?
What Is Boundary Determination?
A boundary determination is essentially the information gathered during the boundary survey. This action defines legal boundaries using a series of tools and resources provided by both the property owner and previous owners.
These tools and resources can look like this:
Deeds

Historical photographs

Physical measurements

Online tools such as Google Street View

Previous land registries
Related: Does a Buyer or Seller Pay For a Land Survey?
Do you need a boundary survey for your commercial property? We provide surveying solutions for property investors. Check out Millman National Land Services to learn more.  
Other Types of Land Surveys
Besides boundary surveys, there are other types of land surveys you may need for your property:
Land Title Survey

: Also known as an

American Land Title Association (ALTA)

survey, this type of survey is done for title companies or mortgage lenders. ALTA requires these

land title surveys

to meet certain requirements, like underground utilities, ancillary building locations, easements, and underground structure information.

Topographic Survey

: A topographic survey details elevation, landforms, or terrain that other maps and surveys don't include. These types of surveys are used most by developers and architects.

Elevation Certificate

: This survey designates whether a property is in a high-risk zone for flooding. Insurance companies need this survey to determine flood insurance pricing.

Site Plan

: A site plan illustrates how new improvements will look or fit on the property. It also shows how the new improvement works with

zoning

and other regulations.

Construction Layout

: A layout survey designates the building, curb, or grade by staking flags to help the construction crew. It also maps

gas, sewer, electrical

, wells, roads, and property lines.

Subdivision Survey

: This survey divides a large property into smaller parcels and how they affect roads, easements, parks, and other structures that are nearby.
What Does a Boundary Survey Show?
The boundary survey has to be an accurate representation of every single foot of the available property. It may sound like splitting hairs, but boundary limitations are a serious issue that needs to be treated professionally.
A boundary survey will be separated into sections, including:
Basic Registry Research
The world is in a constant process of being split up, claimed, and split up again. Registry research exposes you to important information about past owners. 
Registry research involves browsing public and private documents from commissioning offices, libraries, or agencies. Witness statements and neighbor testimonies can also be used if there is a need for more documentation.
Draft of the Deed
Just like an essay needs to go through a few steps before being finalized, a deed also needs a draft. The deed draft is written out after the research step is completed, outlining boundary lines as accurately as possible.
Mistakes can still happen, of course, which makes the deed useful for providing intent. When you put your best foot forward, you're more likely to be given the benefit of the doubt if something goes wrong.
Reconnaissance
Reconnaissance involves going through the property and marking every foot, corner, and landmark involved. This surveillance will ensure that the map and the deed are as accurate as possible.
Wooden sticks, flags, or tape mark boundaries visibly. These are often brightly colored to stand out against foliage.
Submitting the Data
After research, deed drafting, and reconnaissance, it's time to submit the data. The following information will be put into public and/or private registries for recording purposes:
Corners

Encroachments

Acres
How Does a Boundary Survey Work?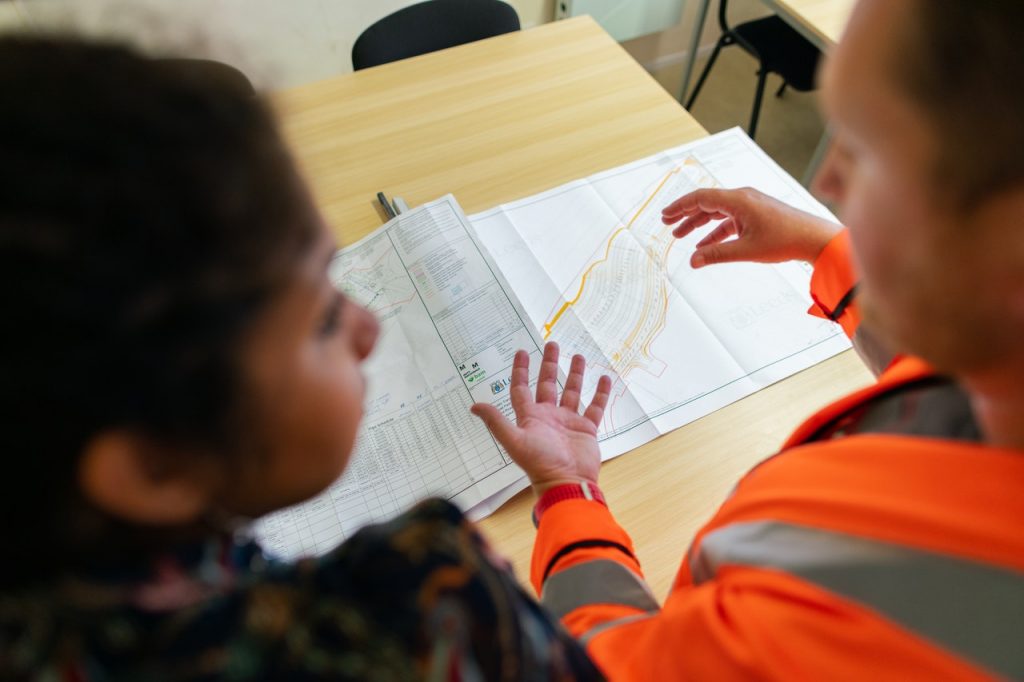 A boundary survey works by providing the property owner with legal verification to own and run their property. If someone violates this property — such as trespassing or vandalism — the owner will have legal recourse.
A land surveyor researches all available land records and documents about the property to conduct a boundary survey. These records can include the following:
Titles

Easements

Deeds

Part surveys

Subdivision maps
Then the land surveyor conducts a physical evaluation of the land, where they take physical measurements to determine the property's boundaries, corners, etc. They'll mark the property corners with flags. The surveyor then compares the historical data with their measurements to find discrepancies and make their final assessment.
The surveyor will then create a detailed drawing with all pertinent information regarding the boundaries. If there are discrepancies, they'll meet with the client to disclose any problems or differences.
To measure the property, the land survey may use a variety of tools, like GPS technology, high-tech robotic instruments, or electronic stations. These tools are very efficient and accurate at determining property boundaries.
How Long Does a Boundary Survey Take to Complete?
Time is often of the essence, but depending on your property's size and location, it can take time to complete. It typically takes two to ten business days to complete a boundary survey. Some land surveyors offer rush services of two to five days for an additional fee. This assumes the land surveyor is available.
The land surveyor's schedule is another factor you need to consider and will be a factor in availability. This will depend on your surveyor, so you'll want to get on their schedule as soon as possible.
What the Land Surveyor Needs from You
If you are having a boundary survey done, your land surveyor will need a few things from you:
Your name, address, phone number

The name of the current property owner if it is different from you

The Parcel Identification Number (PIN)

Deed book and page number of the current deed

Other information that may help, like maps or wills
Do I Need a Boundary Survey To Build a Fence?
Yes. The fence is one of the most apparent boundaries around, so you can't just install it and call it a day. 
A boundary survey will ensure you're not accidentally building a fence that encroaches on someone else's property. This can expose you to all kinds of invisible tax liabilities or potential fines, both of which will cost you more money than simply doing a boundary survey upfront. 
Related: What You Need To Know About Commercial Due Diligence
Why Else Would You Need a Boundary Survey?
There are several situations where you may legally need a boundary survey. Having a boundary survey can:
Resolve a boundary dispute

Help subdivide the property

Enable getting a building permit

Speed up construction

Defend against a lawsuit

Move a building

Reduce risk when doing a real estate deal or transaction

Find discrepancies in property boundaries
What Is The Cost Of a Boundary Survey?
It's in your best interest to spend a little money now, so you don't have to lose more money later. A boundary survey ranges between $100 to $600, sometimes a little more. 
The cost will depend on the legal boundaries you're defining, as well as the size of your property.
Wrap Up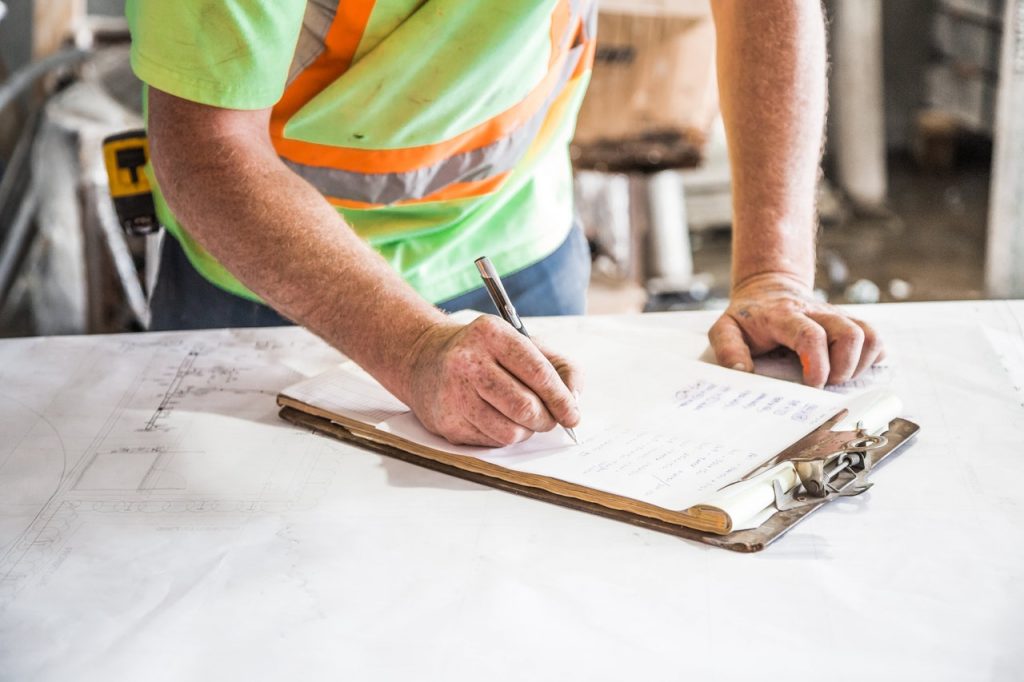 The boundary survey is the most straightforward and well-researched way of setting limits. It's legal and financial protection for property owners, so they don't step on anyone's toes.
A commercial property boundary survey is your responsibility to fill out and submit before running a property. Failing to complete a boundary survey and overstepping your bounds will expose you to tax liabilities, heavy fines, and even court hearings. Fortunately, boundary surveys are usually straightforward to complete and provide legal protection for years. 
Are you in the middle of determining where you stand with your commercial property? Come to Millman National Land Services for an expert land survey.