Drones and virtual reality (VR) are taking the commercial real estate market by storm. But are they truly useful or trends that will pass?
These two technologies are here to stay in the commercial real estate sector — let's explore the applications of drones and virtual reality and discuss what they mean for the industry.
Drone Applications for Commercial Real Estate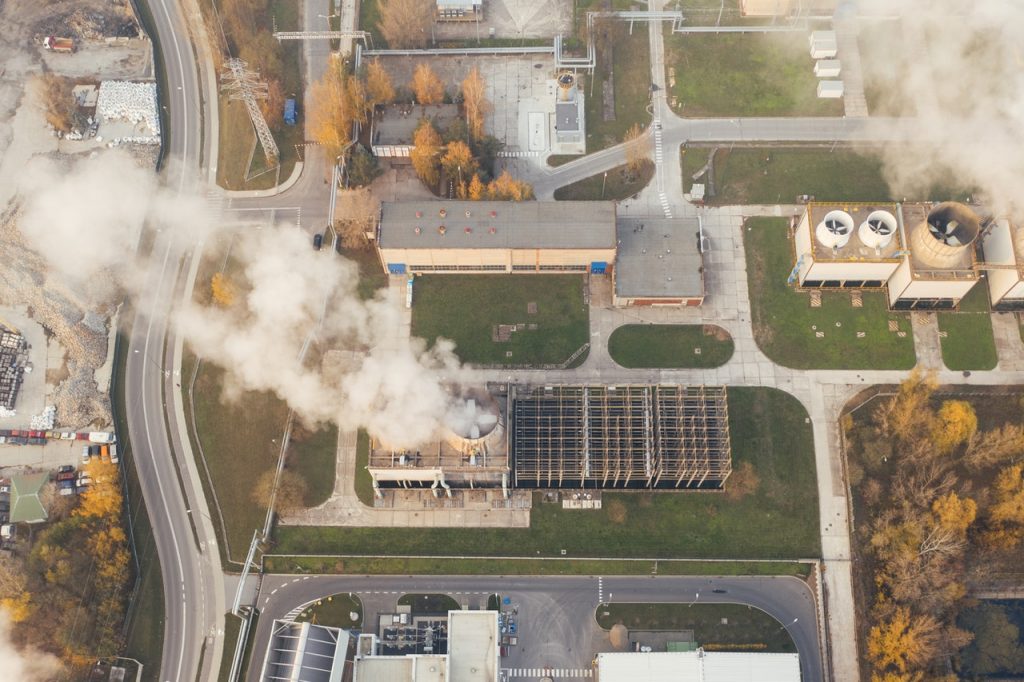 Once used for recreation, many industries now rely on drones to complete various tasks, including commercial real estate. Today, they are often used to perform land surveys and supply aerial photographs and 3D images for potential buyers and tenants.
Numerous benefits drove up the use of drones in commercial real estate: aerial video and photography are powerful tools. Drones make obtaining those images feasible. In addition, they are more affordable than manned planes and helicopters and surpass satellite images in quality.
Now that using drones is becoming easier due to improved affordability, technological advancements, and increasingly accommodating regulations, those benefits for the commercial real estate market are becoming even more apparent.
Let's explore some of the most prominent applications for drones in commercial real estate:
Site selection

– because of the fantastic video properties and ability to take aerial pictures of commercial properties and the area surrounding them, drones are extremely useful for site selection. Those images provide a more comprehensive understanding of the location, and you can get information that might otherwise be challenging to find.

Inspections

– drones also play a crucial role in

commercial real estate inspections

, like routine checks and comprehensive baseline work. In addition to the photography and videography abilities of drones, you can also equip them with various sensors. For example, thermal sensors attached to drones can measure where cool or hot air escapes from the building. It can also help detect damaged infrastructure.

Land surveys

– whether you've

bought or sold commercial real estate

before, you probably had a land survey performed. Using drones, you can get an extremely accurate survey done remotely and gain information to help you make critical decisions for upkeeping infrastructure, planning construction sites,

delineating property boundaries

, and more. Drones can create 2D and 3D orthomosaic maps, 3D models, thermal and multispectral maps, and help see through groundcover, trees, and obstacles.
Related: ALTA Land Surveys
Benefits of Using Drones in Commercial Real Estate
While drones in commercial real estate are still relatively new, they are bringing substantial benefits:
Drones can conduct inspections and perform site surveys quickly, increasing the efficiency of regular maintenance, site selection, etc.

They can also reduce risks by ensuring every party involved has the most comprehensive information about commercial property.

Drones can make conducting inspections safer, eliminating or reducing the need for inspectors and surveyors to climb on tall structures and roofs to perform them.
The commercial real estate sector was one of the earliest adopters of drones for commercial use, and the industry continues to use them for various applications. Drones offer many benefits related to making commercial real estate decisions, reducing risk and inefficiency. Whether you plan to invest in commercial real estate or be involved in the sector in another way, using drones for site mapping and inspections can make a massive difference.
Need a drone survey for a commercial property you plan to sell or buy? We can help.
VR Applications for Commercial Real Estate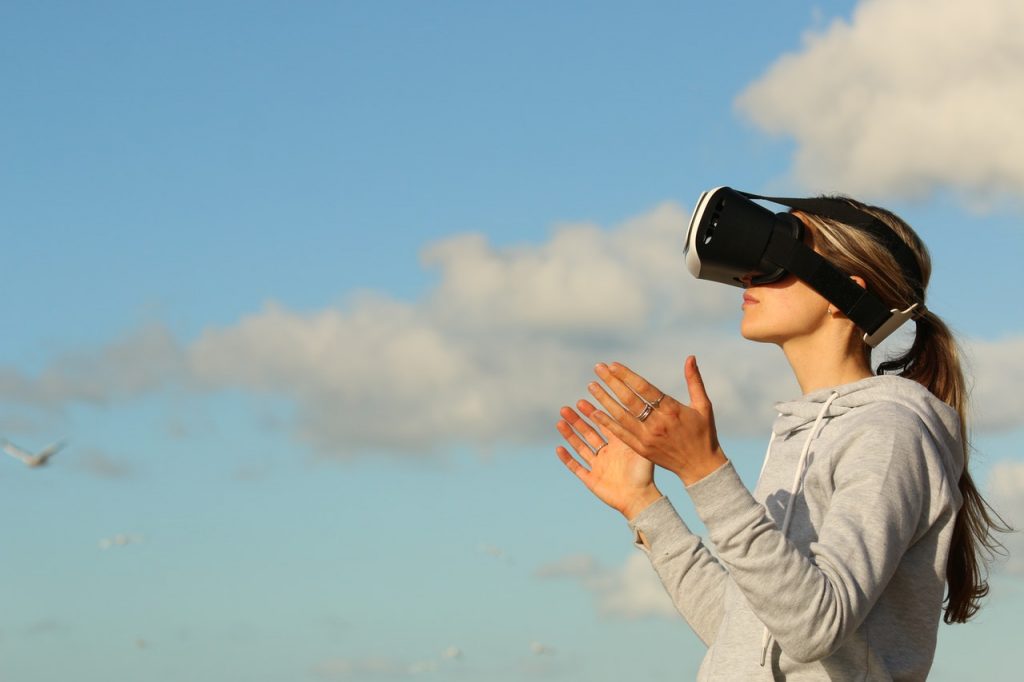 One of the primary uses of VR for commercial real estate is marketing. The cost of creating a virtual model might seem high, but it's offset through the reduction of spending in other areas. Plus, you can repurpose VR models for use in facilities, property, and asset management.
VR models can save time and money by making design decisions easier and faster and avoiding mistakes when building out the space. Likewise, you can use VR models to make economic development agency initiatives and planning meetings more accessible by allowing stakeholders to make changes in real-time.
It can also reduce transaction friction, allowing potential tenants or buyers to see various properties without traveling to each location. Using VR models can help expand the market for buyers — they can see any property from anywhere.
Related: Your Guide to Land Use Planning
Let's look at some examples of how those in commercial real estate can benefit from VR in the industry:
Developers

– you can use VR to provide complete showroom experiences to remote and local clients, allowing them to select different finishes and amenities before breaking ground. Buyers and tenants can instantly imagine the space the way they want it, which can help shorten sellout periods and sell cycles while

reducing holding costs

. These benefits apply to every type of commercial property.

Investment sales brokers

– you can show prospective buyers any property without the need for everyone to be physically present. This saves time, allowing you to market any property to a global audience.

Leasing brokers/owners and operators

– you can use VR tools to perform test fits of spaces in real-time, on-site or online, without waiting for an architect. Architects, designers, and engineers can use the resulting model as a foundation. In addition, you can quickly upgrade this model to a fully immersive experience using the same technology.

Retailers

– business associations, mall operators, etc. can use VR models to bridge the gap between online and brick-and-mortar. Many commercial retailers are beginning to use VR models to run events or games, resulting in promotions that customers can use in the story.

Property and asset management

– you can use virtual models to integrate things like maintenance requests, occupancies, records, building operational data, and property and space availability.

Hotel operators

– virtual models allow potential guests to view the rooms and amenities in a way not previously possible. Using web tracking tools, artificial intelligence, and data layers, you can gain the opportunity for a significant advance in revenue optimization models.

Construction management

– design firms, construction firms, architects, and their clients can benefit from virtual models and iterative reviews, expediting approval processes, and change order management by stakeholders. Additionally, if issues arise, each stakeholder can view the space from remote locations to better see and understand the problem, allowing for rapid resolution.

Corporations

– many corporations are beginning to use VR to create specifications and plans when building new headquarters or office sites. For example,

ExxonMobil used VR

prior to constructing its newest headquarters. It was built before construction to help mitigate change management problems related to the relocation and allowed employees to begin getting familiar with their new work environment immediately.

Universities

– VR campus models are becoming more common for student orientation, marketing recruitment, student engagement, and alumni outreach. They can also use this model for security purposes, facility management, and as an additional avenue of revenue through sponsorships.

Government agencies

– city models and virtual neighborhoods are powerful planning tools, creating efficiency in the decision-making and review process. VR models can also be a revenue generator and marketing engine for these agencies. By enabling artificial intelligence and data layers, economic development agencies can create powerful tools to accelerate

the entire planning process

.
VR models are useful throughout the life of any commercial property. If done well and kept maintained, they become part of the asset. You can use VR models for construction management, marketing, leasing, and sales process, and they can also function as property, facilities, and asset management tools.
What if you could visit any property virtually? Learn how we can make it happen.